My Blog
Posts for tag: dental injuries
By Bren O'Connor DDS, Fred Riddle DDS
July 12, 2020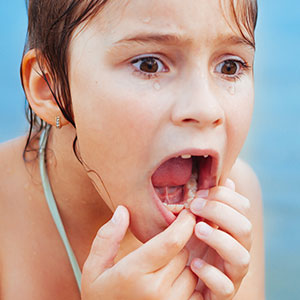 As summer reaches its apex here in the western hemisphere, warmer weather beckons many of us out of doors. And there's plenty of fun to be had, from hiking and camping to frolicking in the pool, so long as you're playing it safe—and that includes with your family's dental health.
As physical activity increases during the summer months, so does the potential for accidents. And our mouths—especially the teeth, gums and jaws—aren't immune: In the blink of an eye an accident could cause a serious oral injury that can reverberate for weeks, months or even years. Not only that, but dental diseases like tooth decay or gum disease don't take the summer off.
So have fun this summer, but take precautions with your family's dental health. Here are a few top things that deserve your focus.
Sports-related injuries. Summer often means outdoor sports like basketball and baseball. Even if you are shooting hoops alone or honing batting and catching skills with family members, accidents can happen, possibly resulting in an injury to the mouth. To guard against this, be sure the athletes in your family wear appropriate protective gear like helmets or mouthguards.
Slips and falls. Moving around outdoors, especially in unfamiliar territory, increases the risk for falls that could injure the mouth. A pool area can be especially hazardous: Hard surfaces that are slippery when wet, for example, are a tooth injury waiting to happen. So, try to eliminate structural hazards around pools or other high-risk areas as much as possible, and insist that everyone adhere to safety rules like "No running."
Oral hygiene. Although not in the category of an accidental blow or fall, dental disease is still a year-round risk: Your family may be taking a break from routine, but disease-causing oral bacteria don't. So, encourage your family even in the more laid-back summer months to continue to brush and floss every day to minimize the development of tooth decay or gum disease.
Sugary snacks. Summer may also occasion a break from what your family normally eats. As a result, you may be munching more on foods with added sugar. Remember, though, oral bacteria love this particular carbohydrate as much as your family does. More sugar in the mouth means more bacteria and a higher risk of tooth decay. So, choose items like nuts or fresh fruit as much as possible in lieu of sugary treats.
Summer is a great time for relaxing in the open air and building fond family memories. Just be sure to exercise these preventive measures to keep oral accidents or dental disease from ruining the fun.
If you would like more information about dental prevention measures, please contact us or schedule a consultation. To learn more, read the Dear Doctor magazine articles "Athletic Mouthguards" and "An Introduction to Sports Injuries & Dentistry."
By Bren O'Connor DDS, Fred Riddle DDS
July 16, 2017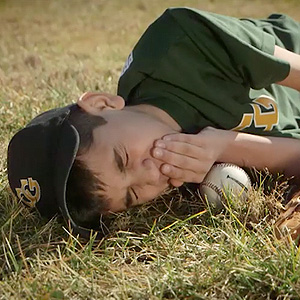 Once they learn to walk, there's no stopping most children. Sometimes it can be a little jarring, as when you discover your toddler on top of the kitchen counter reaching in the cupboard on tip-toes for a snack!
Fortunately, children are fairly resilient. Unfortunately, they're not invincible — some of their adventures could result in physical injuries, especially to the highly vulnerable area of the mouth.
Even if you've carefully "child-proofed" your home, it's still best to be prepared for mishaps. Here are 3 common dental injuries and how to handle them.
Soft tissue injuries. Making contact with the ground or hard objects like furniture can injure the lips, tongue, cheeks or gums and cause bleeding, cuts or bruising. First, clean the area with clean water and a cloth or gauze as best you can, making sure there aren't any trapped pieces of tooth or dirt. Apply gentle, continuous pressure with a clean cloth to control bleeding, and apply ice packs or cold compresses for swelling. Don't apply bleach, aspirin or similar medications to open wounds. If the bleeding won't stop or the wounds look serious or deep, go to an emergency room.
Chipped or displaced tooth. A blunt force mouth injury can chip or push (displace) teeth out of position. In this case try to save any chipped pieces you find — your dentist may be able to re-bond them to the tooth. A displaced tooth is a dental emergency, so contact your dentist immediately. Don't try to re-position the tooth yourself unless it's completely knocked out.
Knocked-out tooth. Actions to take with a knocked-out tooth depend on whether it's a permanent or primary (baby) tooth. If permanent, rinse the tooth with clean water. Handle it by the crown (never by the root) and gently place it back in the empty socket. If that's not possible, place the tooth between your child's cheek and gum (if the child is old enough not to swallow it by mistake. You can also place it in a glass of cold milk. Get to a dentist or an emergency room as soon as possible — minutes count for a successful reattachment. Conversely, don't try to put a primary tooth back in its socket — you could damage the developing permanent tooth beneath the gum line. But do see a dentist as soon as possible for an examination.
If you would like more information on responding to mouth injuries in children, please contact us or schedule an appointment for a consultation.